We offer classic traditional Thai massage-massages as well as other aesthetic, relaxing and therapeutic services.
Call us on 07 85 62 07 97 or visit us at 17 Place Charles Gounod in Les Sables d´Olonne. Welcome!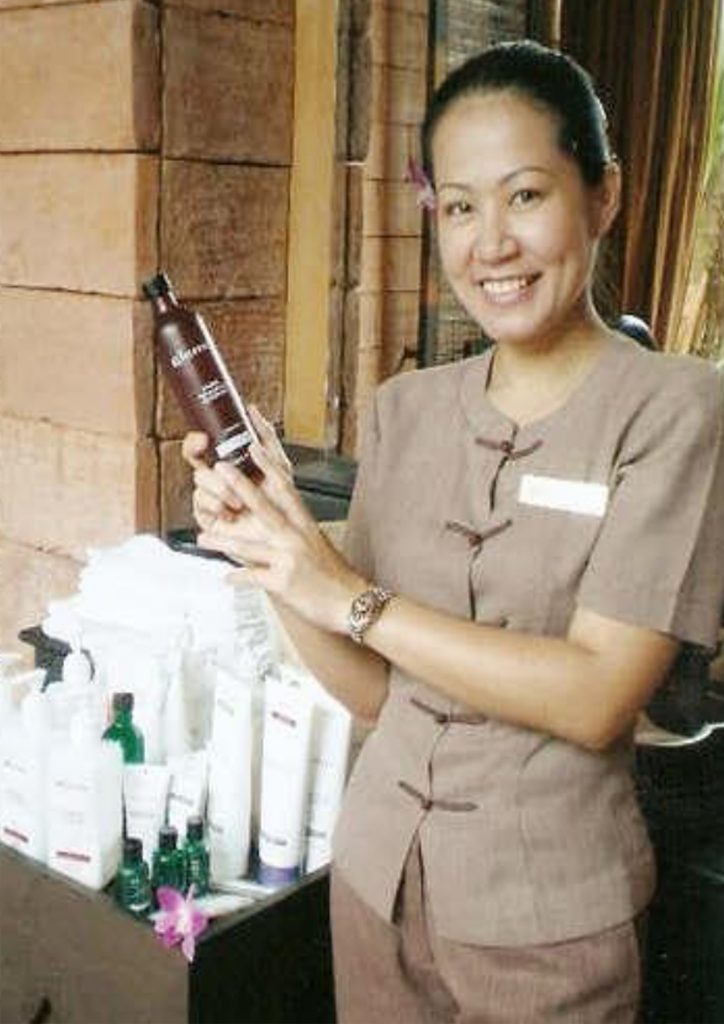 My name is Supaporn Flores
And I am a SPA THERAPIST, a specialist in BODY and AESTHETIC MASSAGE CARE.
Here is my professional training
APPROVAL FROM THE THAILAND MINISTRY OF LABOR for the exercise of massage and traditional body treatments: Thai Traditional Medicine: Nuad Thai, Bangkok, Thailand.
TRAINING SCHOOL of traditional massages ANANTASUCK SCHOOL, Bangkok. Diploma from the Thai Ministry of Health Development.
And I practiced for several years as
Spa therapist
At the Shopping Mall Astoria-Anantara, in ISTANBUL, Turkey.
At the ***** JW Marriott Hotel in Phuket, Thailand.
At the Hotel ***** Agence Day Spa, Bangkok International Airport, Thailand.
Massage and aesthetic care trainer
For the slimming massage and spa therapy program at the service of the group
BODY SHAPE COMPANY in Bangkok, Thailand.
We take care of you with a wide range of treatments
Massage treatment with oils, hot stones, hot herb pouches. Traditional Thai massage, sports massage, arch massage. It's up to you to choose according to your preferences and needs!